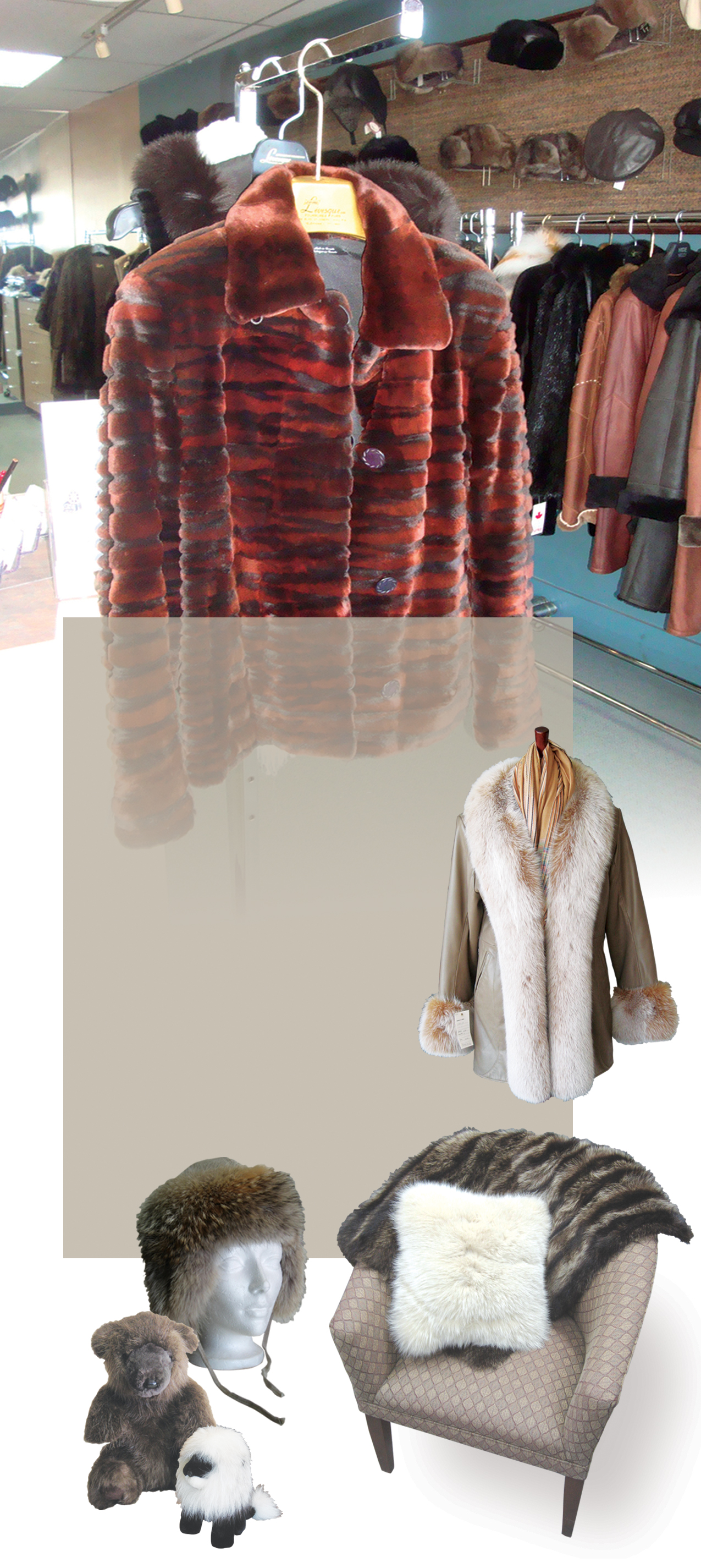 Fur is natural and completely recyclable. After several years of wearing as a coat, it can be reuse as a blanket, a throw, a vest, mitts, a hat and even a stuff toy...
Our expert crafstmen in our on site workshop can do just about anything with fur.
Please come visit us!